About Us
Pro Vision Lighting & Electrical and it's subsidiary Arco Imports Pty Ltd is an HID & LED Lighting and Electrical specialist based in Australia, Hong Kong, Singapore, and Malaysia.
With a combined 20 years experience in the lighting, electrical, and manufacturing industry, we have grown to be a diverse company, able to provide a wide scope of business solutions for our clients locally, and abroad.
We provide quality products, at competitive prices, with excellent after sales service and support.
Our HID and LED Lighting has now become a core part of our business to business solutions, and one of our mining industry clients have realized a more than 40% savings on fuel and maintenance costs by switching to our customized LED systems.
Our online retail store is now becoming one of the largest specialised stores in Australia, our experience in emerging lighting technologies has seen our retail LED business grow more than 50% in 2014, and in 2015 we expect growth to triple.
Please contact us for any inquiries about our business solutions, or browse our online store and buy securely and safely through paypal.
Lex Boyle, Director,
Arco Imports Pty Ltd
PO Box 787, Broadway, NSW, 2007, Australia.
Ph: +61 2 96982543, Fax: +61 2 83991187, AH: +61 438654765
info@pro-vision-lighting.com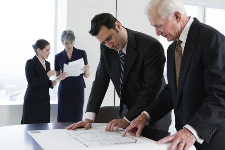 Quick Contact
Monday To Friday 08.00 to 19.00 AEST Saturday 09.00-14.00 AEST